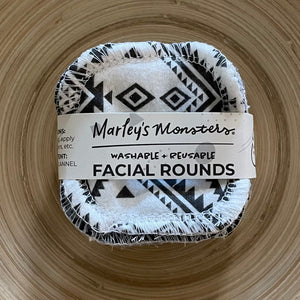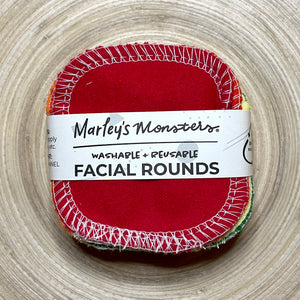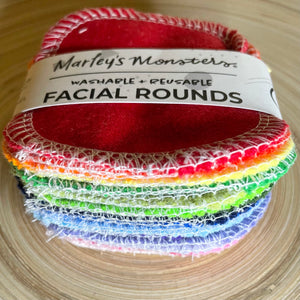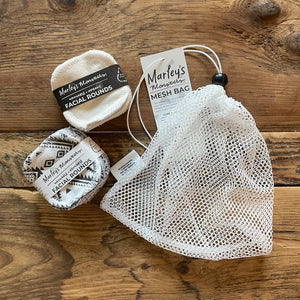 Regular price
Reusable Facial Rounds
---
Washable and Reusable Facial Rounds
Make the switch to washable cotton rounds, and ditch single use cotton pads and cotton balls!
Use them for cleaning your face, removing makeup, or whatever else you'd use a disposable facial round for. 
How we use them:
Keep clean pads in a jar or decorative storage container. Per use, moisten with water , squeeze out excess, then add the product - pre-moistening keeps the pad from absorbing too much product (we add oil, and use it as a cleansing pad).
To wash, put all pads into a washing bag, and wash with like colors. Toss the whole bag in the dryer. Pads are not pre-washed, so expect some shrinkage.
These 3" cotton rounds are all made with soft 2-ply 100% cotton flannel.
Choose from natural (made with organic cotton), black & white, or mixed bright colors. 
Rounds available in packs of 20. Washing bag sold separately.
Handmade in Oregon. Woman owned.