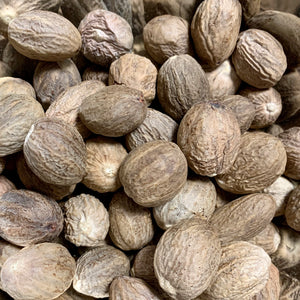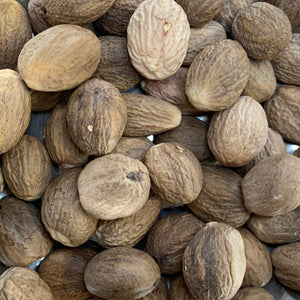 Regular price
Nutmeg (Myristica fragrans)
---
Nutmeg (Myristica fragrans)
Whole kernels
Organically grown in Sri Lanka

1oz = approximately 7-8 nutmegs
Don't forget the nutmeg grater! 
This bag is lined with plant-based PLA and is compostable in a commercial facility. Remove label and tin tie before composting.
Please note: We are a small brick & mortar shop. To ensure freshness, we don't keep large amounts of herbs in stock. Orders are limited to 4oz per herb. Contact us for availability before adding more than 4oz to your cart.