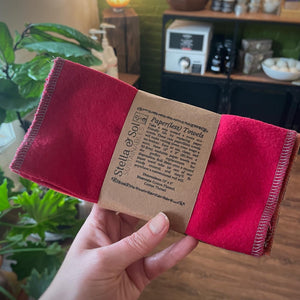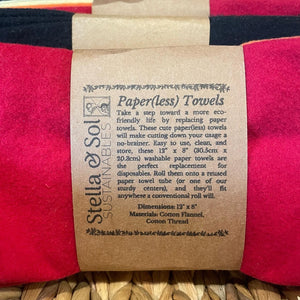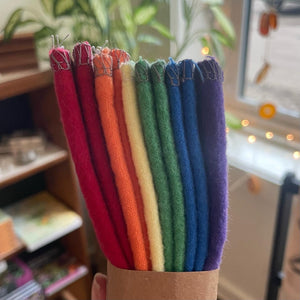 Regular price
Paper-free Washable Towels
---
Washable Paper Towels
Washable paper(less) towels, made with 100% cotton flannel (no microplastics!)

Fold them and stash them somewhere handy, or roll them up around an empty paper towel tube and pull off as needed. They'll fit wherever your disposable paper towels fit.
These towels are absorbent and are dust magnets! They're perfect for cleaning up messes, every day dusting and cleaning, or even as napkins. Once they're dirty, toss them in your washer and dryer, with like colors, with your clothes or other towels.

Each towel is 12"x8", 100% cotton flannel, stitched around the edges for durability. We have them in packs of 10, in either all black or a rainbow assortment.
Handmade in NH. Woman owned.